HEALTHY LIFESTYLE
We like a conscious and active life. We exercise, watch our food and drink and get the most out of our lives. That's why we came up with O2life with extra vitamins, fewer calories, great taste and super thirst-quenching thanks to the extra oxygen!

FRESH BOTTLES AND A CLEAN WORLD
O2life bottles are increasingly recycled. And the O2life bottles are already made for 50% from recycled material. In this way we burden the earth less.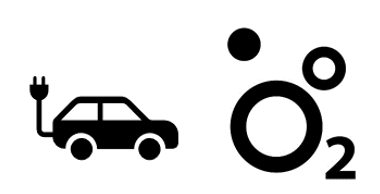 MORE O2, LESS CO2
O2life is getting more and more fans and that makes us happy. What also makes us happy is that our employees will all be driving electrically from autumn 2021. To make our production and transport more sustainable, our trucks are increasingly running on BIO-LNG. That gives 99.8% less CO2 emissions and is also 75% quieter. With this approach we want to contribute to reducing CO2 emissions. So more O2 and less Co2!